"HedeDenmark has very good experience with the Leaf Vacuum from Scanmek"
HedeDenmark, Odense bought their Leaf Vacuum in January 2016. It is now an important and frequently used piece of machinery.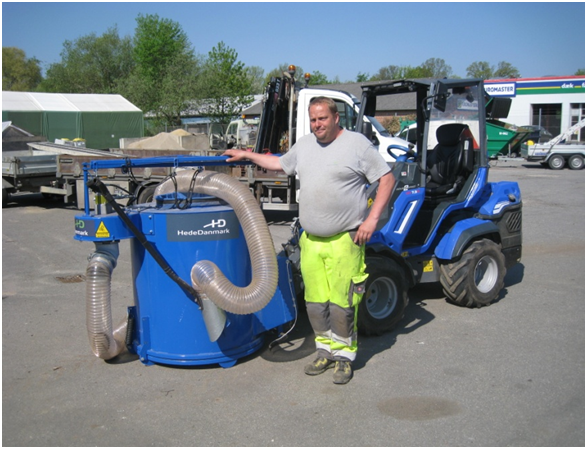 "I can strongly recommend this machine to my colleagues. It is easy to work with and get the job done efficiently.
The material is crushed so it does not need to be emptied as often.
It saves me a lot of time – now it's much easier to keep clean underground shafts and other inaccessible places.
The leaf collector is designed and produced in Denmark by Scanmek ApS in Lem. The construction is well thought out and simple in use and function. All parts are sturdy and designed for professional use with minimal maintenance."
Contact us. We answer all questions!