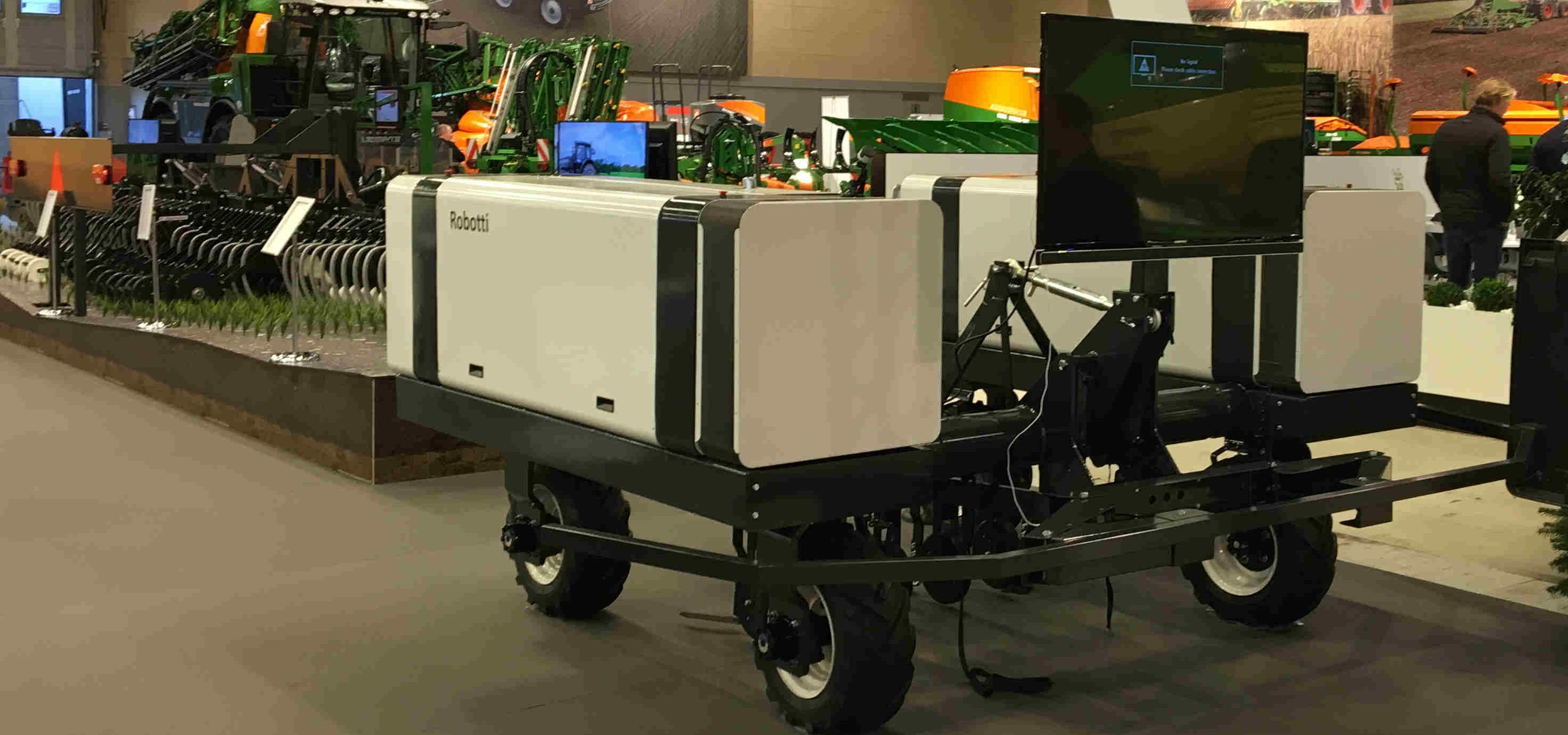 Case - Robotti
AgroIntelli
Developed with and for AgroIntelli, Aarhus.
4th generation robotic solution
Is 4th generation robotic solution for modern farming, which can carry all common implements.
Navigation software
The advanced navigation software means Robotti operates 100% autonomously – even several Robotti's in groups.
Organic weed control
Robotti is accurate down to 20 mm and among others suitable for organic weed control, where precision is essential.
Experience in agribusiness
The machine is designed based on many years of experience in agribusiness.
Agromek 2016 - 3 Golden Stars.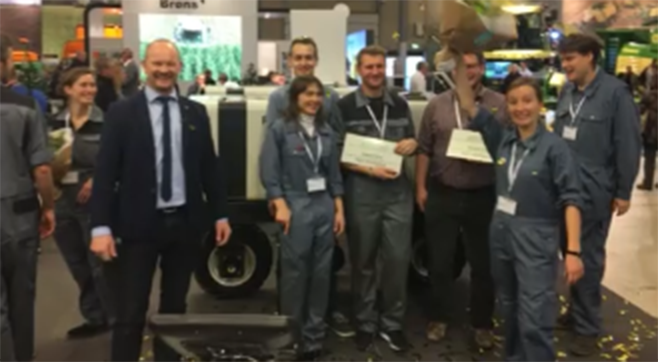 See our other robotic solutions